2018
Nobody's Really Ever Helped Me.
Client: Lanessa Long
Category: poster, branding
Filled with songs, stories, and pizazz. (Maybe some tears depending on how emotional she'll be that day.) Designed poster, programs, and invitation postcards for Lanessa Long's touring solo performance at the Wild Beast, Hollywood Fringe Festival, and the United Solo Theater Festival.

The entire live stream of this spectular performance at the Wild Beast can be watched here.
Poster
Poster for the peformances at the Broadwater Studio (June 2018)
Poster for the peformance at the Wild Beast (Feb 2018)
Program
Invitation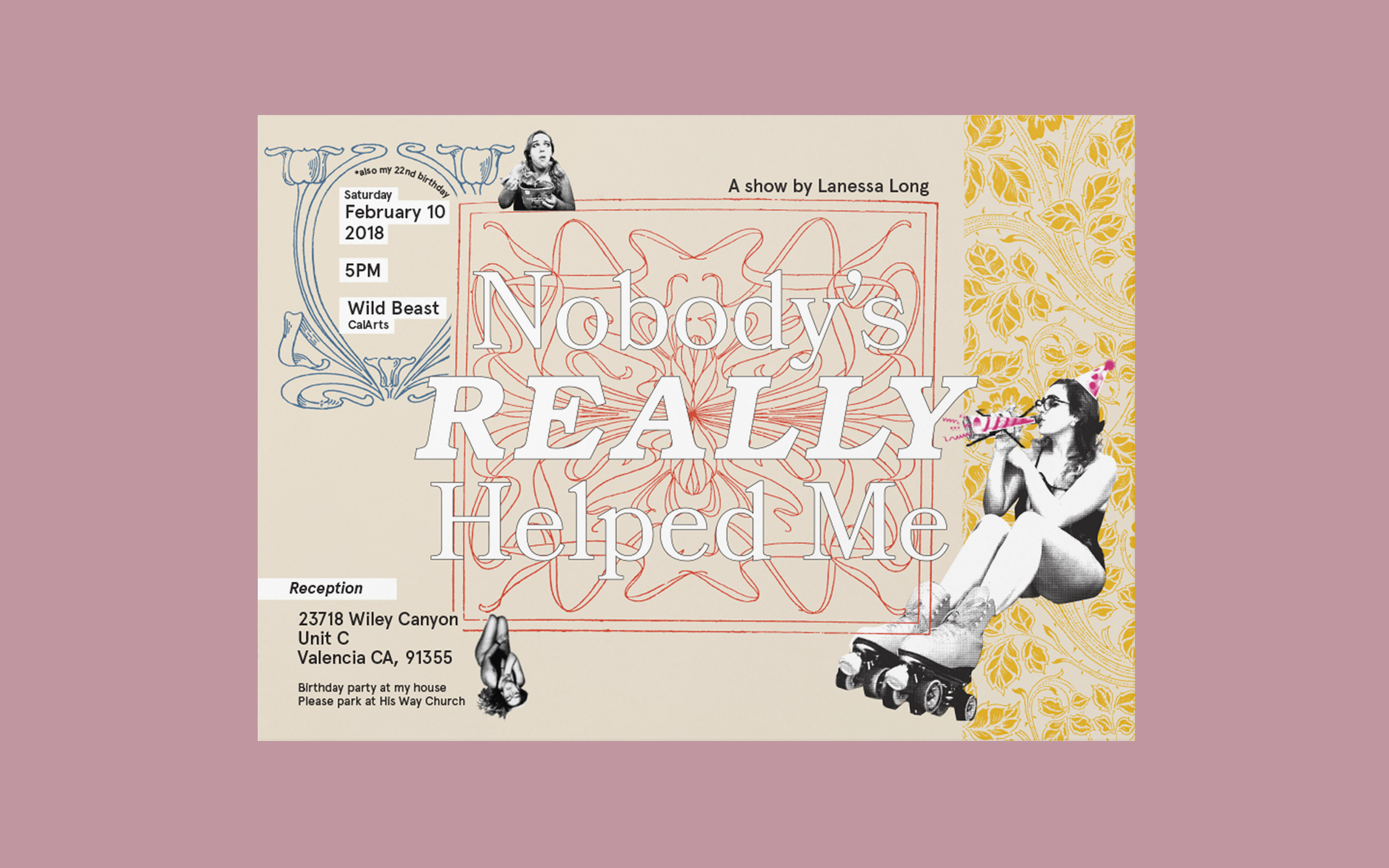 ---